About me ...
I'm a 47 years old man living near Toulouse, France.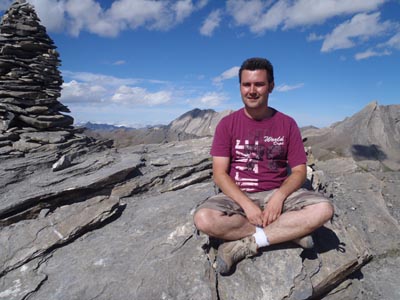 Since childhood, I have two passions: computers and music. Computing is my job and I unfortunately neglect the music.
Like many fans of my generation, I came to the computer via 8-bits (Amstrad) and 16-bits (Amiga) before resigning myself to buy a PC in 1996 to complete my studies. Later, I found again part of the 'old school' passion with the Sega Dreamcast.
Historically, I am a player (my favorite games are : the HOMM series, the Elite series, Shinobi and Bioware's RPG) and especially collector (you can see my Amstrad games collection on this site).
I also develop games and other tools but my family having grown significantly in recent years, this hobby has unfortunately happened in the background.
My second passion is music and especially the (old) digital synths. Again, I do not have enough time to play. I started composing music on my Amiga (with Startrekker) and composed music for all my games (with my Gem S2). I currently mainly use an Alesis Fusion 6HD.
I also made some freeware tools and sound banks for some of the synths I use (Fusion and S760).
My synths and home studio gear :

- Akai ME80P (MIDI patch bay, 1991)
- AKG D 190 E (Microphone, 1971)
- Alesis Fusion 6HD (Workstation, 2005)
- Altec Lansing CS21 as monitor (made for computers so great for my use) (Multimedia amplified speakers, 2004)
- Behringer EURORACK MX1604A (Analog Mixer, 2000) & EURORACK RX1602 (Rack Analog Mixer, 2003)
- Boss DR-5 Dr. Rhythm (Beatbox, 1994)
- Casio MZ-X500 (Arranger Workstation, 2016)
- GEM S2 (Workstation, 1993)
- Kawai K4R (Rack Digital Synth, 1989)
- Kawai K5 (Digital Synth, 1987)
- Kawai MX-8R (Rack Analog Mixer, 1988)
- Korg Wavestation SR (Rack Digital Synth, 1993)
- Roland D50 (Digital Synth, 1987)
- Roland FA08 (Workstation, 2014)
- Roland GW-8 (Arranger Workstation, 2008)
- Roland S760 (32Mo + CDRom + harddrive) (rack sampler, 1994)
- Yamaha MOXF6 (Workstation, 2014)
- Yamaha MU100R (with rom pbm and without the PLG cards) (Rack Digital Synth, 1997)
- Yamaha SPX90 (Multi Effects Processor, 1985)
In 2005, after the release of Maqiupai, few internet sites interested about the game and me. The C-FAN - Interview (french) still online.


If you want to contact me, you can send me an email (no spam please)
Updated 2022-05-15